Ice cave guide. How to choose and prepare for your ice cave tour.
So you are planning on visiting an ice cave, but don´t quite know what to expect, no worries we are here to enlighten you.
These crystal blue phenomenons that everybody wants a piece of, are truly a magical place to visit and to get that perfect insta shot.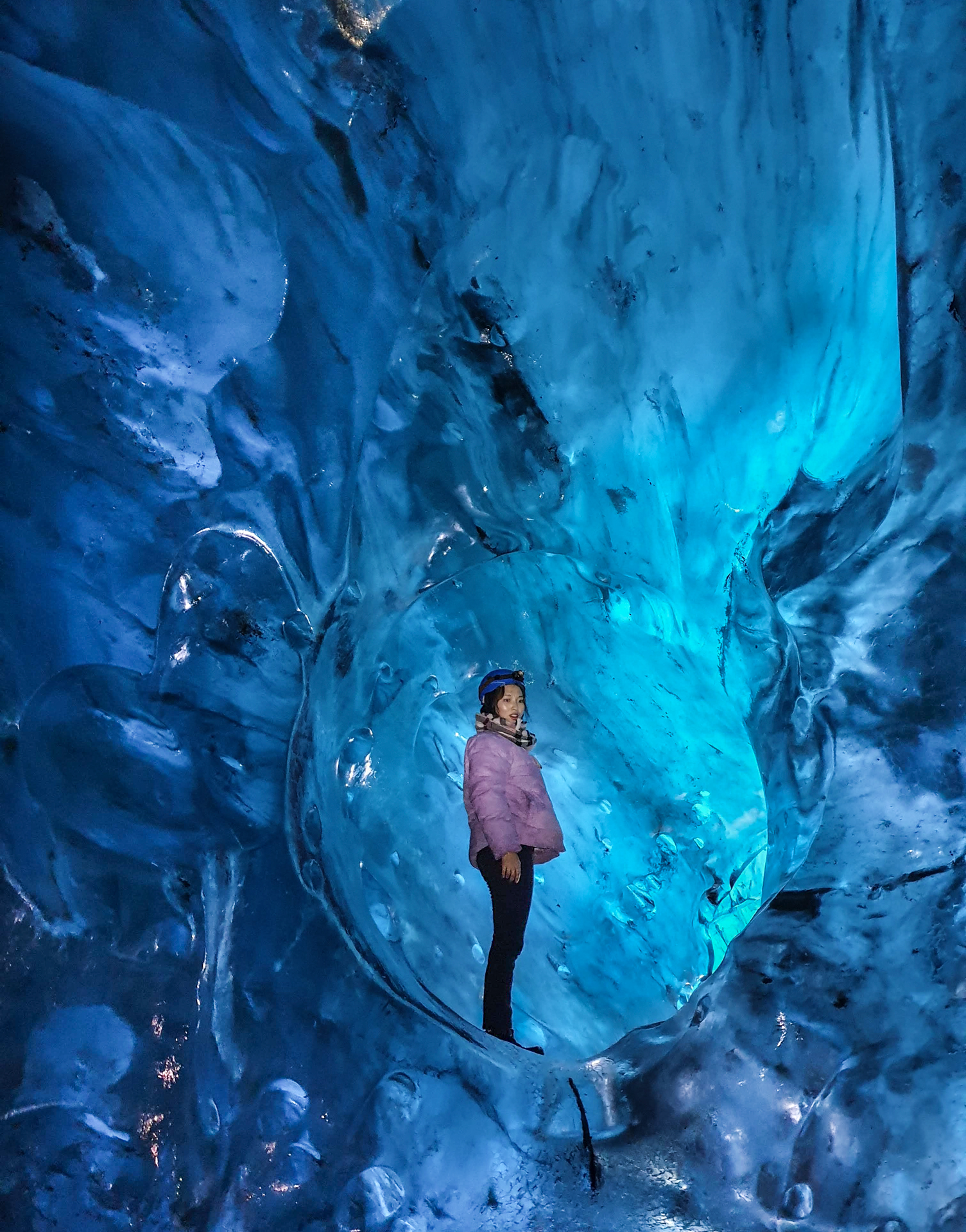 The what and how of ice caves
First off I will tell you a little about the science of it all, there are two types of caves made from ice, a glacier cave, and an ice cave. Ice caves really are just regular caves with some ice in them, not a cave made from ice, like glacier caves, are, but somehow ice cave became the synonym for all things cave and ice and we like it. The ice caves (glacier caves) are made when water carves its way through the glacier. Isn´t nature amazing, sculpting these beautiful places for us to enjoy!
Now, the infamous blue. Blue magical sparkling crystal ice, what makes it blue? Because of the density and thickness of the ice, it absorbs all the colors except for the blue one making the ice seem blue. But note that the ice is not always blue, it can be white, black (those are my favorite) grey, green or brown. So just remember going in the ice caves arent just 50 shades of blue, they can be all sorts.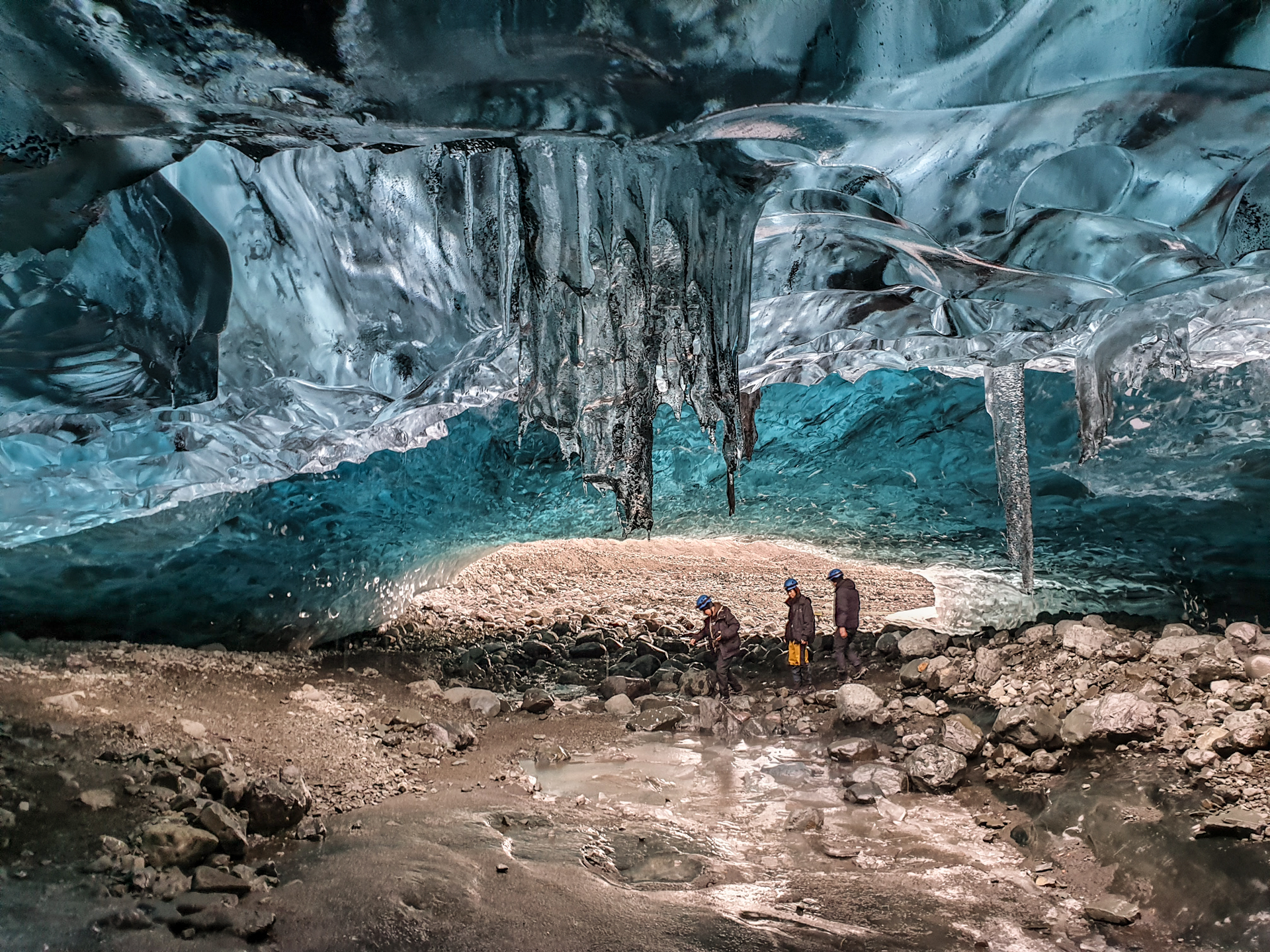 Instagram illusions
Which leads me to my next topic, be mindful of Instagram illusions. You know all these beautiful pictures with crystal blue ice, and the shot of just one person in the whole cave, well although sometimes that is a possibility, mostly it is not. The pictures are often staged and the photos can be edited. The ice caves are a very popular activity in Iceland and therefore most of the time there are many people that visit the caves each day, so chances are you won't be alone in the cave, you probably have to share it with your fellow travelers. The caves are nonetheless just as beautiful and if you go into it bearing that in mind I guarantee you won't be disappointed.
The ice caves in Vatnajökull glacier-like previously mentioned are naturally made, meaning that each year they change, sometimes the same cave can be accessed a few years in a row before it is not safe anymore. Some years new caves have to be found for each season. So before each season our ice cave experts go and check out the caves and scout for new ones. Some years we have many caves with more options, some years we have fewer, we never know what mother nature brings us each year. They can also change from day to day, so you might visit a cave in November and go again in February and it will look totally different, which is the great thing about them, they are alive and moving every day, shaping new naturistic art for all of us to enjoy.
How to pick your ice cave tour
Okay so now you know a little bit about the ice caves, now it is on to the headache part of the process, how on earth do you choose an ice cave tour that fits your needs? Again we are here to help.
Behold the ice cave decision map: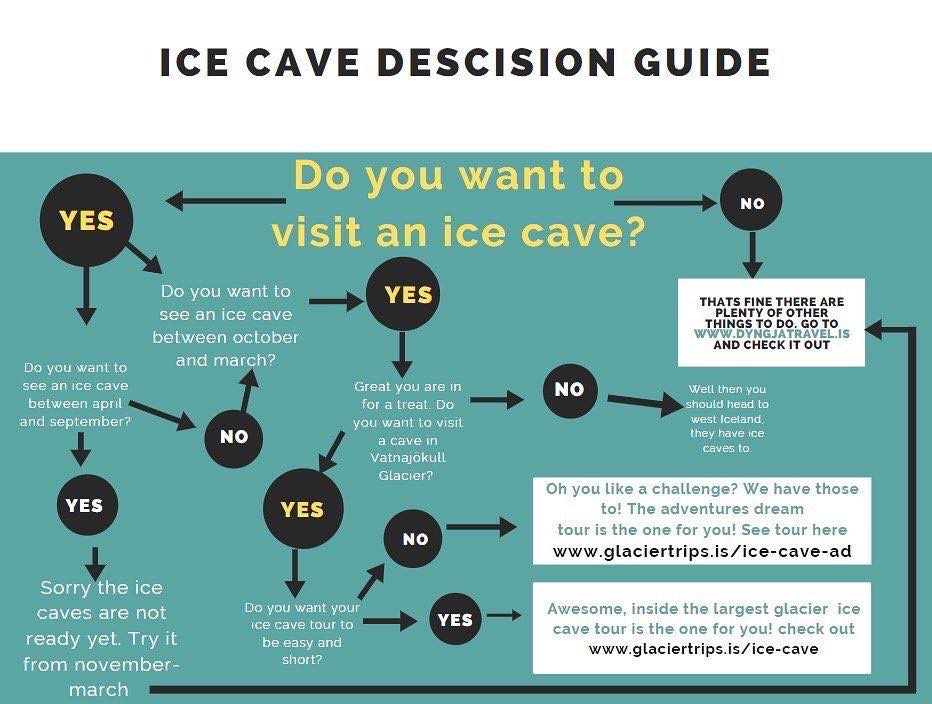 To summarize the map.
Ice cave tours are not available during the summer
They are available from October until march
Ice cave tours are available in south Iceland where we have naturally made caves that form each year
There are also have ice cave tours in west Iceland, where you can visit a man, made ice cave
There are usually two types of tours

Easy and short tour
Longer and a bit more difficult ( explore more or sometimes they are to a more remote cave, depending on the year)
Ok, now you know how to choose your tour, but how do you prepare?
Dress according to weather is key, you are in Iceland during winter, it's cold! (Go here to follow weather conditions in Iceland: safetravel) Wear warm clothes, preferably thermal base layers, and waterproof outer clothes (it can get wet in the caves with water dripping). Wear gloves (you know you want to touch the ice, again it's cold, so gloves) wear a hat, warm socks, and hiking boots preferably waterproof. Your guides will provide you with specialty equipment like helmets and crampons. We recommend bringing light snacks (power bar, fruits, etc) and a water bottle, to keep up your energy levels. Remember to fully charge your phone/camera and finally bring your good mood.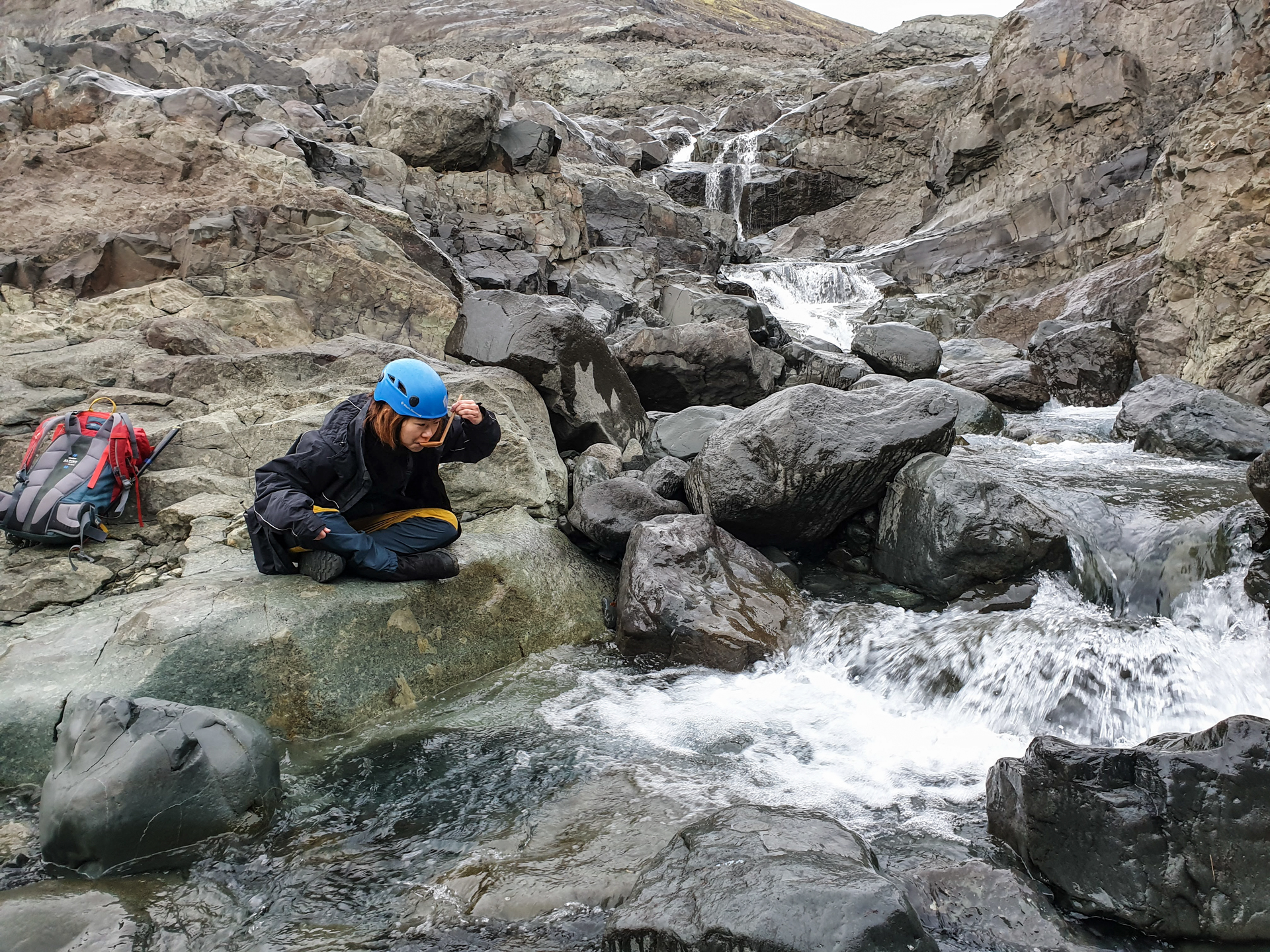 Ice cave Iceland
Here you can see a cave that was very popular a few years back, the crystal cave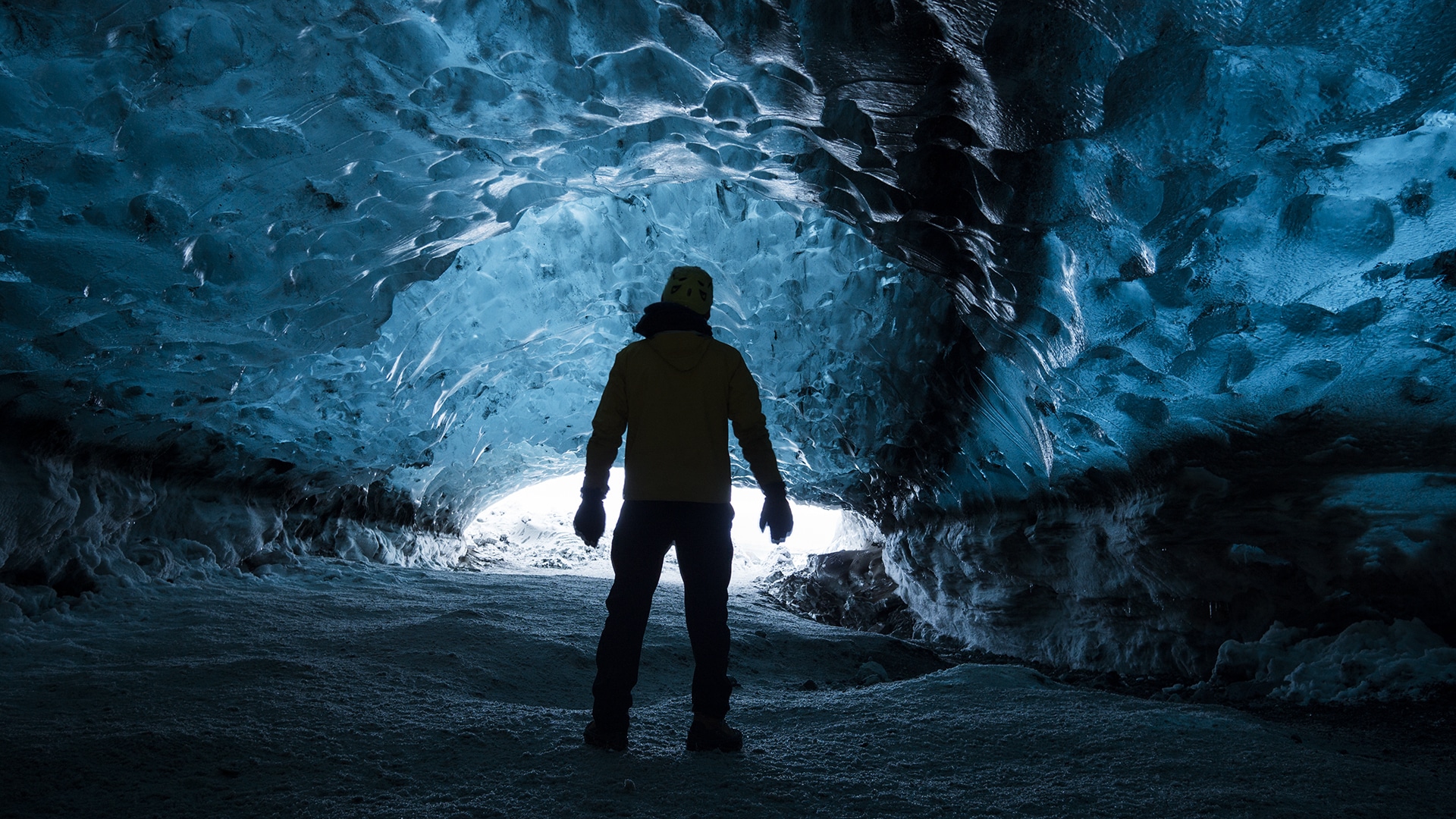 This year we have a great big cave with a lot of blue ice called Saphire ice cave, where you can most definitely get some great photographs. We recommend though, taking some time to just be in the cave, look inside the ice, notice the layers, the sand, rocks, bubbles, and formations in the ice, it can be mesmerizing.  Enjoy the moment, listen to the sounds, the glacier makes beautiful sounds if you listen carefully.
To check out our ice cave tours go here: www.dyngjatravel.is/winter/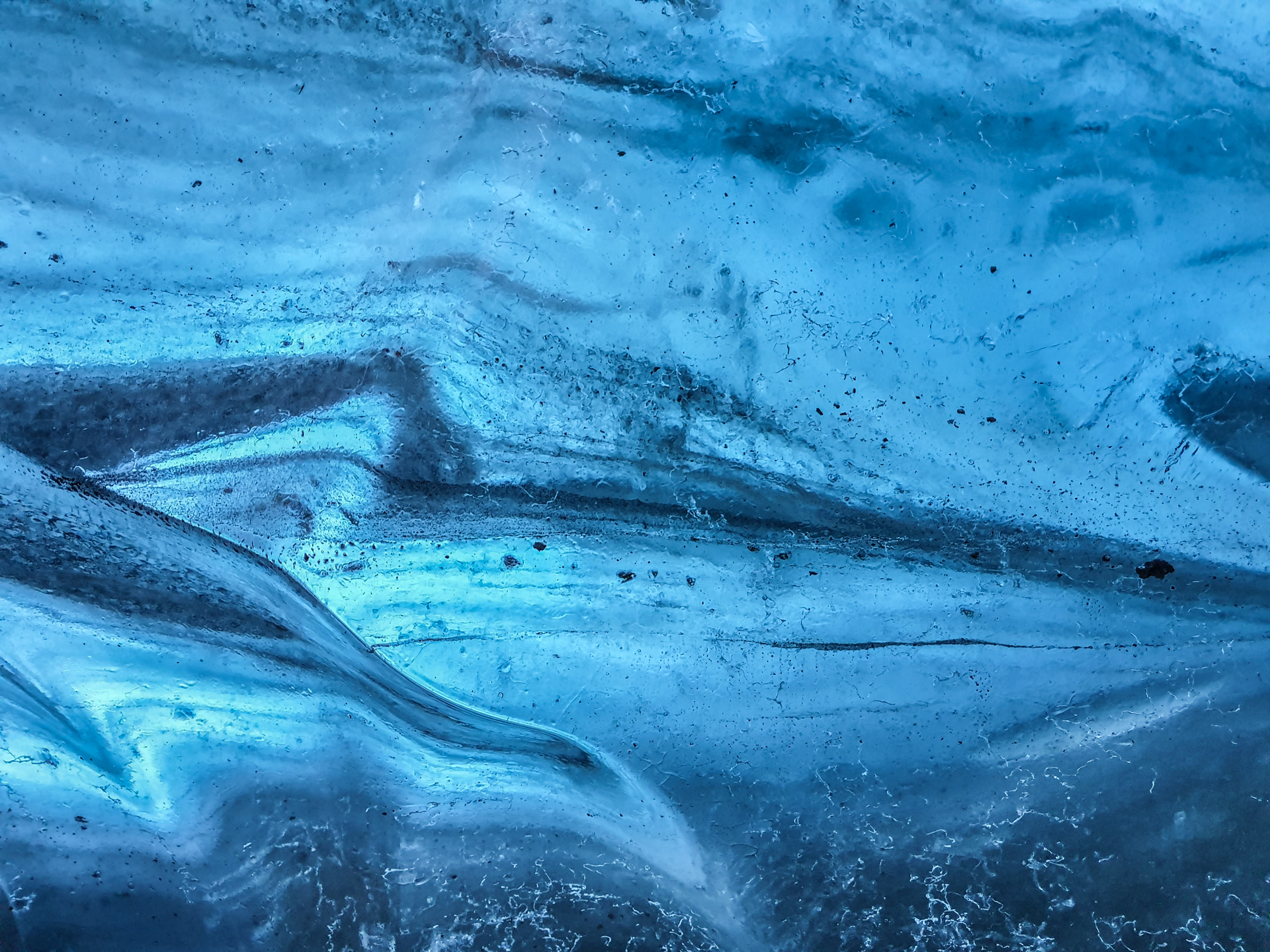 I hope this will make your ice cave tour process easier, remember to take a moment to enjoy and just be.